Hello Cloud Marathoners!
I have been getting many questions on how to start an Azure Bicep journey – in a special and AWESOME way 😀 – which brought an idea to create the AWESOME Azure Bicep GitHub repo for the community 🎉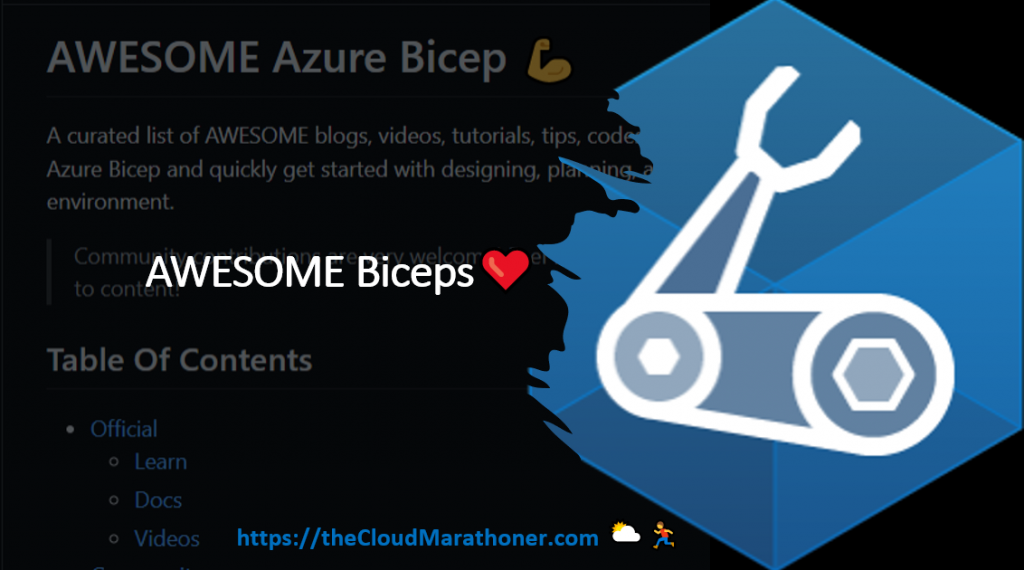 Long story short, this has been on ideation for few days and is life now, as of Jan 18, 2022 ! 😍
Now, I have started gradually adding important official and community resources to help new #Azure learners and #cloudmarathoners!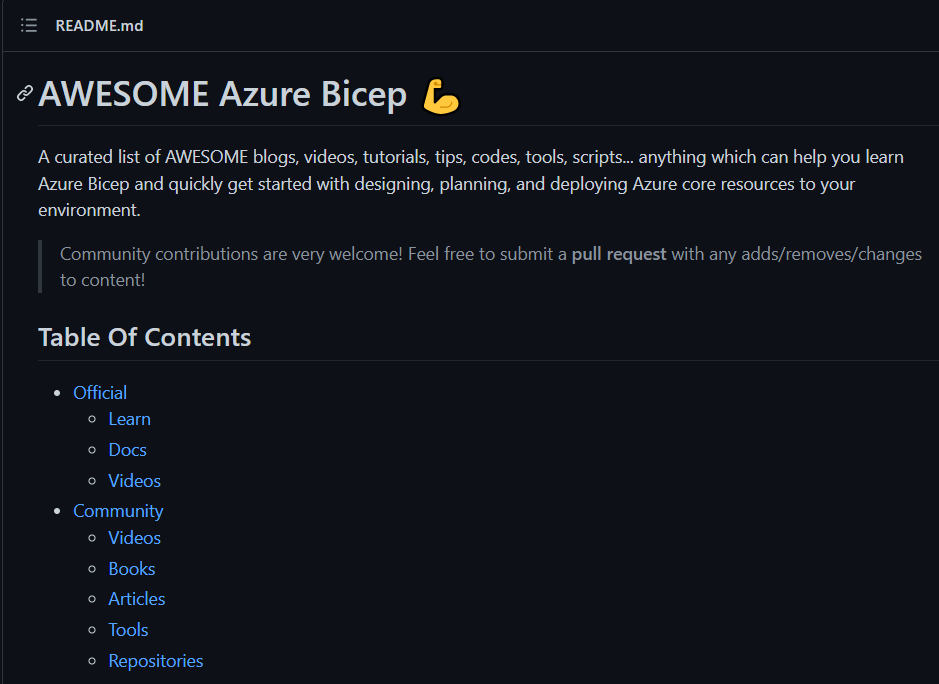 Please, share ⭐ and fork 🍴 this repo and make your contributions.

I really ask you 🙌🙏 to make your contributions and help maintain and grow this repo going forward.
Thank you for all your 👨‍👩‍👧‍👦 continued support!