Hello #cloudmarathoners,
As I always say and post about this slogan: The #cloudjourney and learning never stops ⛅❗🏃‍♂️ 🏃‍♀️ – I try to stay true to that spirit as well.
New 2023 exam is a pass!
I have officially got certified in @Google Cloud and am happy to share that with you. Yay!
This cert focuses on teaching you how to articulate the capabilities of Google Cloud core products and services and how they benefit organizations. The candidate for this cert exam should be able to describe common business use cases and how Google Cloud solutions support an enterprise.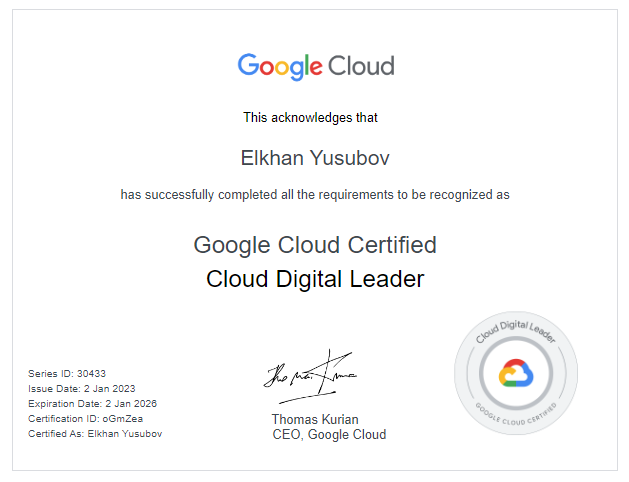 Google Cloud Certified Cloud Digitial Leader
Why this cert?
This certification is for individuals who wish to demonstrate their knowledge of cloud computing basics and how Google Cloud products and services can be used to achieve an organization's goals. 
The Cloud Digital Leader exam assesses your knowledge in the following areas:
Digital transformation with Google Cloud
Infrastructure and application modernization
Innovating with data and Google Cloud
Google Cloud security and operations
Huge Thanks for your Support
Many Thanks 🙏 to #cloudfamily, #cloudmarathoner, and my co-workers at T-Rex Solutions, LLC for a strong and relentless learning culture and continued support.