Hello, my friends!
I am sincerely wishing you all a Happy New Year!
As I always say this motto: The #cloudjourney and learning never stops
What is the Microsoft SOC exam?
I am happy to share that I was able to pass an Azure security certificate before the end of 2022!!!
As you might know, this certification belongs to an important Microsoft Security operations space. I am very glad to finish this year with this achievement.
Thank you my dear #cloudfamily, #cloudmarathoner, and my co-workers at T-Rex Solutions, LLC for a strong and relentless learning culture and continued support!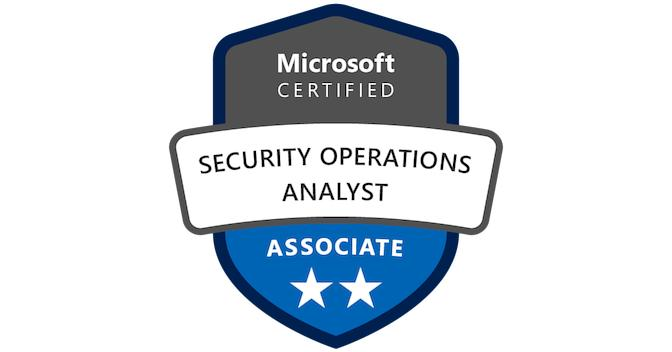 What skills did I learn?
Studying for this certification helped me gain the skills and knowledge required to reduce my organization's risk by rapidly remediating active attacks on the environment, advising on improvements to threat protection practices, and referring violations of organizational policies to appropriate people and teams.
As an important part of the exam preparation, I did labs that investigate, respond to, and hunt for threats using Microsoft products, such as Azure Defender, Azure Sentinel, Microsoft 365 Defender, and other related security products.
Summary
Please, let me know if you are targeting this certification.
I would be more than glad to provide additional guidance for your preparations!
Thank you everyone for your greetings and wishes on social media.
I do really appreciate your continued support!!!