Hello friends,
I am very excited to see you all in the next Omaha Azure User Group meetup. This time we will speak about the latest advancements and use cases you could apply in your Azure resource authoring toolkit.
This meeting will take place on November 17th, starting at 6 PM CST. Details of the event are posted here: https://lnkd.in/gzh_sF8e and on my LinkedIn post.
Please, make your registration at the meetup website here.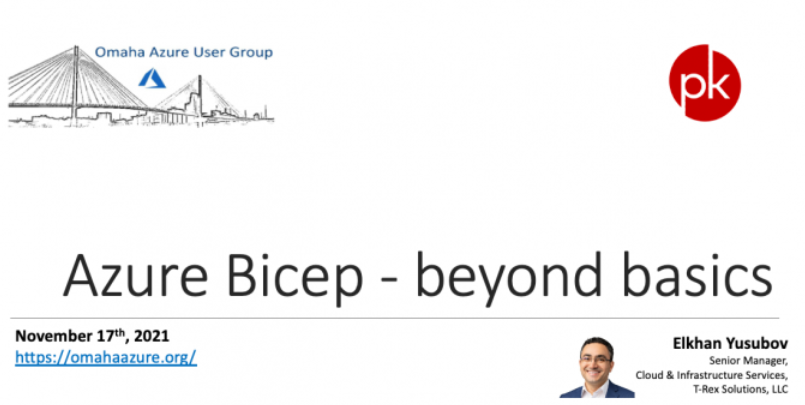 Support & Subscribe to #cloudmarathoner LinkedIn tag 👏👀
Stay tuned for more Azure, Automation & Security related posts.
Fᴏʟʟᴏᴡ ᴍᴇ 🎯 ᴀɴᴅ become ᴀ #cloudmarathoner ⛅🏃‍♂️🏃‍♀️ – 𝐋𝐄𝐓'𝐒 𝐂𝐎𝐍𝐍𝐄𝐂𝐓 👍