Hello friends,
Hope everyone is having a great start in 2022.

I have to postpone a couple of things at the end of 2021 due to unexpected events, and one of them was updated to my old GitHub account.
Since the beginning of 2019, there were many great additions to the GitHub community. One of the remarkable features is the ability to customize your profile.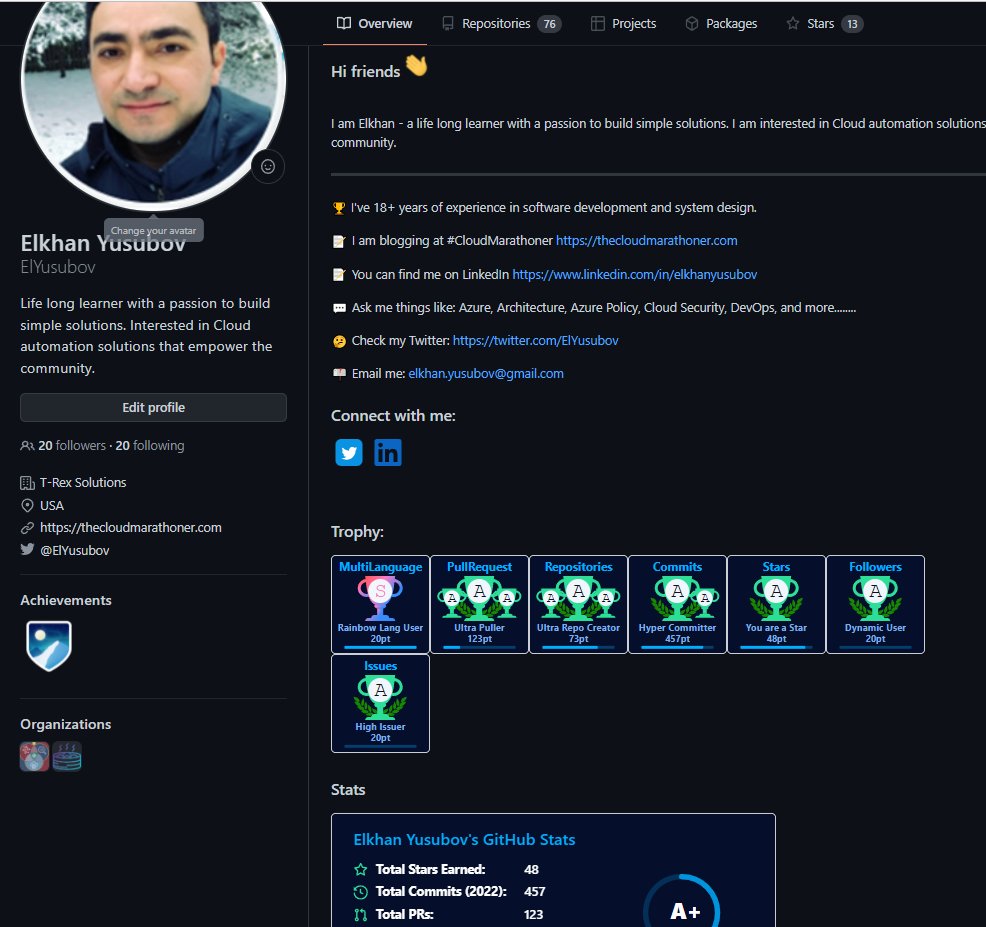 Without any overdue, I have analyzed a couple of tips from the link above and looked into samples, and created my customized GitHub profile.
Of course, it is not perfect. I am looking to make it better over time.
Please, let me know your suggestions and feedback or share your #awesome GitHub profile with the community!