Hello Cloud Marathoners,
Two weeks ago, I have earned and shared a Microsoft Advertising badge. I got several request to provide information about the training material and my expereince with the exam.
What is the digital advertising?
Well, if you are you new to digital advertising, then these Microsoft courses will provide you an introduction to the digital marketing industry. You could start learning the foundations and then looking at search, shopping, and display advertising.
Earn the Badge
By complete the 4 courses in the Learning Path (in any order) you could earn a digital Badge. As you know, it can be shared and verified on LinkedIn or other social media platforms to demonstrate your new knowledge.
Keep in mind that each chapter has assessment questions
Finally, review all the material and get ready to pass the final assessment
Where you can start?
Checkout the Digital Advertising Fundamentals Learning Path 👉
https://lnkd.in/eu4ciw67 #sharingiscaring ❤
There are several more Learning paths that you can check below:
Choose a Learning Path or event to get started!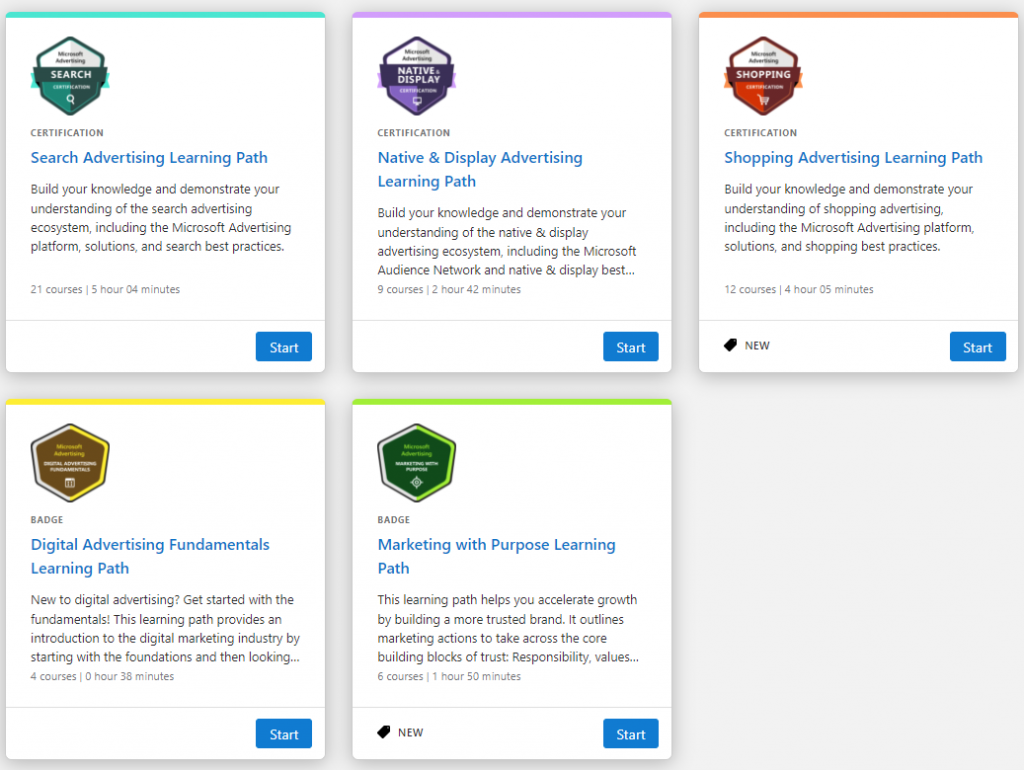 I hope you can get all the resources you need to start your own learning journey in Advert space. Good Luck and keep me posted on your progress!