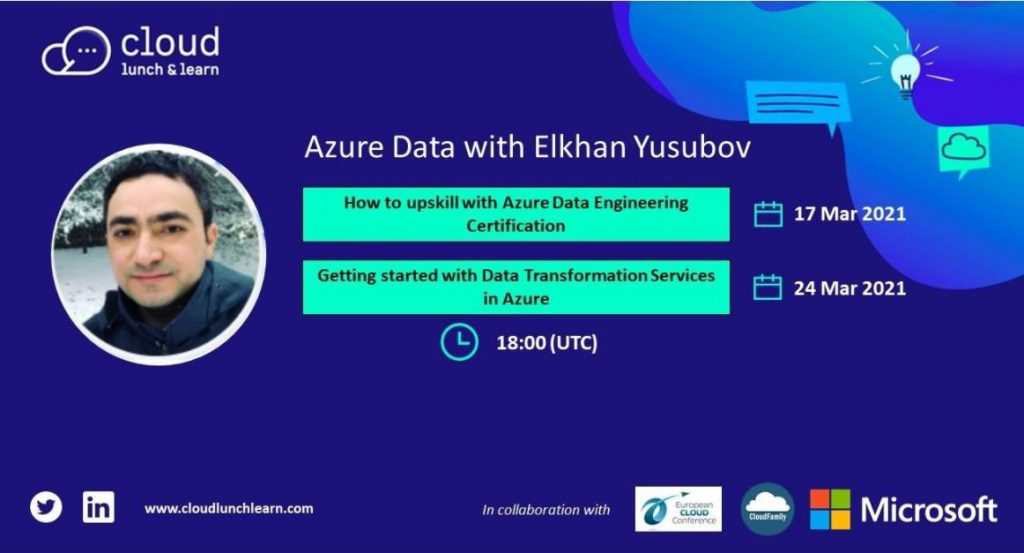 I am excited to annonce 📢– that my two webinar submissions have been accepted and scheduled by Cloud Lunch and Learn.

Please. join me to learn more about how to up-skill existing data and SQL skills with the new Data engineering mindset 👌👍
Thanks you 🙏 @CloudLunchLearn for hosting this event!
Event detail: 17 March @ 18:00 UTC
Open registration 👉 https://www.meetup.com/AzureDublin/events/276559449/  
#SharingIsCaring❤️
Fᴏʟʟᴏᴡ ᴍᴇ 🎯 ᴀɴᴅ ꜱᴛᴀʀᴛ ʏᴏᴜʀ ᴄʟᴏᴜᴅ ☁ ᴊᴏᴜʀɴᴇʏ – 𝐋𝐄𝐓'𝐒 𝐂𝐎𝐍𝐍𝐄𝐂𝐓 👍