Hello my friends!
If you are looking to get some study tips on an Azure DevOps Engineer Expert certification then you landed in a right post 🙂
So why Azure DevOps as a platform for your organization's digital transformation? Well it is build for any language, and any platform. Yes, that is 100% true statement! Run the OSS (#opensourcesoftware) tools and frameworks on it, anything you want, in addition to Microsoft stack.
This weekend, I got loaded with fresh coffee and sit to wright-down experiences and resources I have used, along the journey to become an Azure DevOps Expert. 
This journey brings along a new credential in Microsoft Certified: DevOps Engineer Expert. However, most importantly, it refreshes your understanding of latest developments in the DevOps ecosystem on Microsoft Azure platform.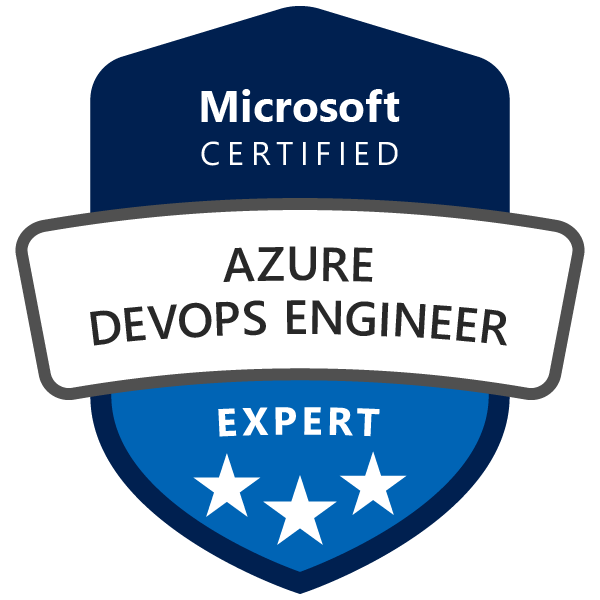 Side note: I have been actively using Microsoft DevOps pipelines for the last 2.5 years. Having this experience provided a lot of help in understanding exam objectives and focusing on areas that I never touched.
Overall, Microsoft Expert exams are harder than Azure fundamentals and associate exams. They come with test scenarios, labs and tricky questions where you have to know the order of processes – in one way testing your real-world understanding of the processes and technologies and its interconnected components.
Earning the DevOps Engineer Expert certification demonstrates the ability to combine people, process, and technologies to continuously deliver valuable products and services that meet end user needs and business objectives. DevOps professionals streamline delivery by optimizing practices, improving communications and collaboration, and creating automation.

Microsoft Learn
Now, as you may expect, there are tons of material out there on how to get prepared for required two exams that qualifies you to Expert certification. I took a bit stiff hill to climb 🙂 First, I went head-on with AZ-400 "Designing and Implementing Microsoft DevOps Solutions" exam and later focused on Azure Administrator Associate exam.
As an alternative, you could choose a developer path. It applies very well for the case, where you might already have an Azure Developer Associate certification and just need to pass AZ-400 to qualify for the DevOps Expert certification.

Study Materials and references
I primarily used Microsoft Learn – an online and free starting point to cover gaps in my knowledge and skills. by complementing it with Pluralsight videos. I have combined the following list of resources that you might find handy 🙂
In summary, the important once are listed on top. They are all very important, as you would like to keep your knowledge up to date with developments on DevOps world.
In a nutshell, I tried my best to walk you through the process, options and resources that will help you along the way. Hopefully, this brief guide will help you on your journey to prepare and become an Expert DevOps Engineer!
Meanwhile, feel free to answer the following questions:
Comment on your exam preparation approach?
What challenges are you facing or already overcame?
What helped and what did not – in setting up for a DevOps journey?
Thank you and May The 4TH Be With You!